Groovy Web LLP Is One Of The Best Web Developers In India According To Clutch
Groovy Web LLP Is One Of The Best Web Developers In India According To Clutch
Krunal Panchal
March 22, 2022 126 Views
2 mins read
Last Updated March 22, 2022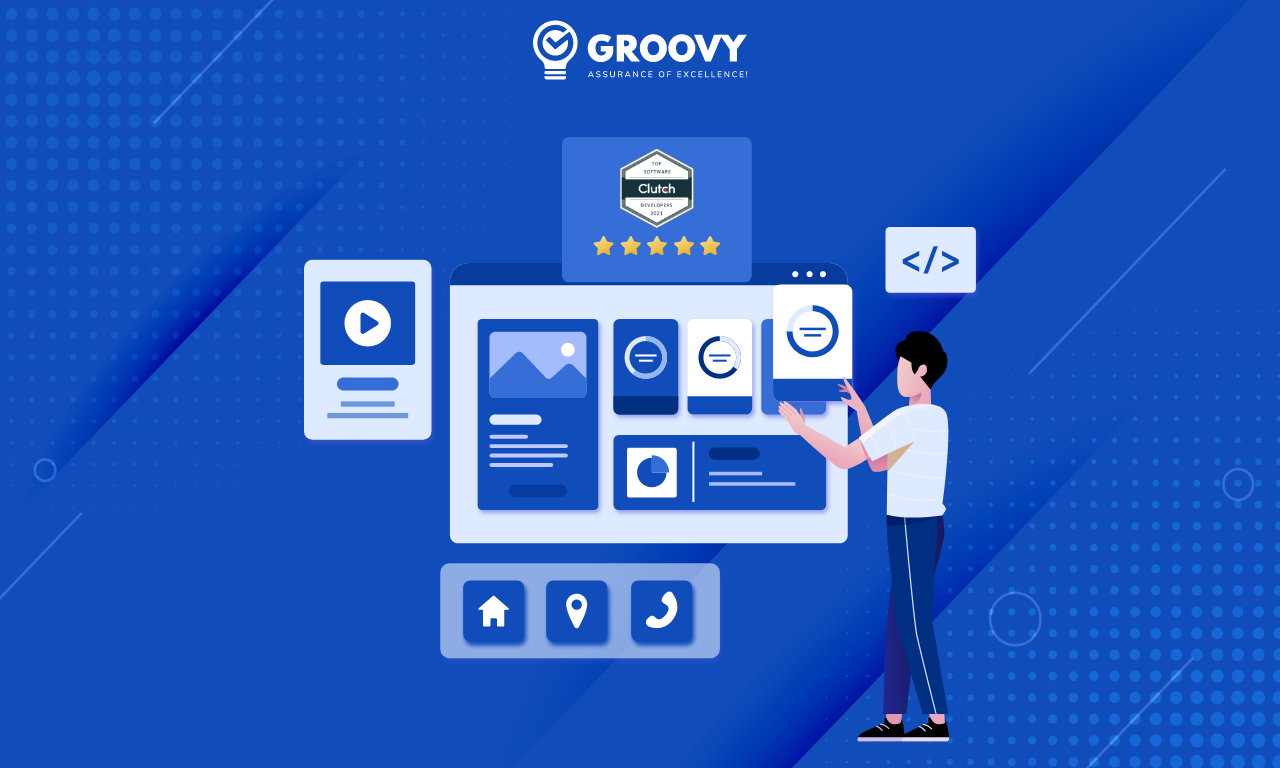 ---
lIf you don't have a website for your business today, you are missing a lot! There are tons of possibilities and opportunities online and having a website is one way you can unlock all of these. Our team at Groovy Web LLP is ready to help you get started! We take pride in delivering cutting-edge digital solutions on time, within budget for more than 6 years.
With that being said, we've been recently named as one of the leading web developers in India by Clutch. Those who don't know are an established platform in the heart of Washington, DC, committed to helping small, mid-market, and enterprise businesses identify and connect with the service providers they need to achieve their goals. Clutch shows off a lot of great companies, so you should definitely check their website out.
They say that hard work pays off, and it does! This award is a true testament to our meticulous efforts to ensure our clients receive the best and highest quality services. Here to receive this award is our CEO and Co-Founder, Krunal Panchal:
I am positive that by receiving this award, we will receive good responses with the help of Clutch's trusted viewers, readers, and followers. Clutch has always been helpful for Groovy Web as we have endorsed our offerings on various listing pages of Clutch. I am 100% sure that this award from Clutch will help us reach a place from where we can easily progress and reach out to the masses.
Let's start a project together! We guarantee to get back to you within a business day.
---
Written by: Krunal Panchal
Krunal Panchal is the CEO & Co-founder of Groovy Web. Krunal has been a hardcore programmer since he was 11 and started his professional career very young. His technical and logical mind drove him to choose coding as his destiny. At an initial stage, he got essential experience and the spirit of innovation and entrepreneurship. Learning something new is a never-ending process for him. Under his leadership, Groovy Web has become an established organization that serves industries from startups to enterprises, regardless of any limitations.
---
Sign up for the free Newsletter
For exclusive strategies not found on the blog