How To Build a Fintech App
How To Build a Fintech App
Krunal Panchal
June 30, 2022 258 Views
14 mins read
Last Updated June 30, 2022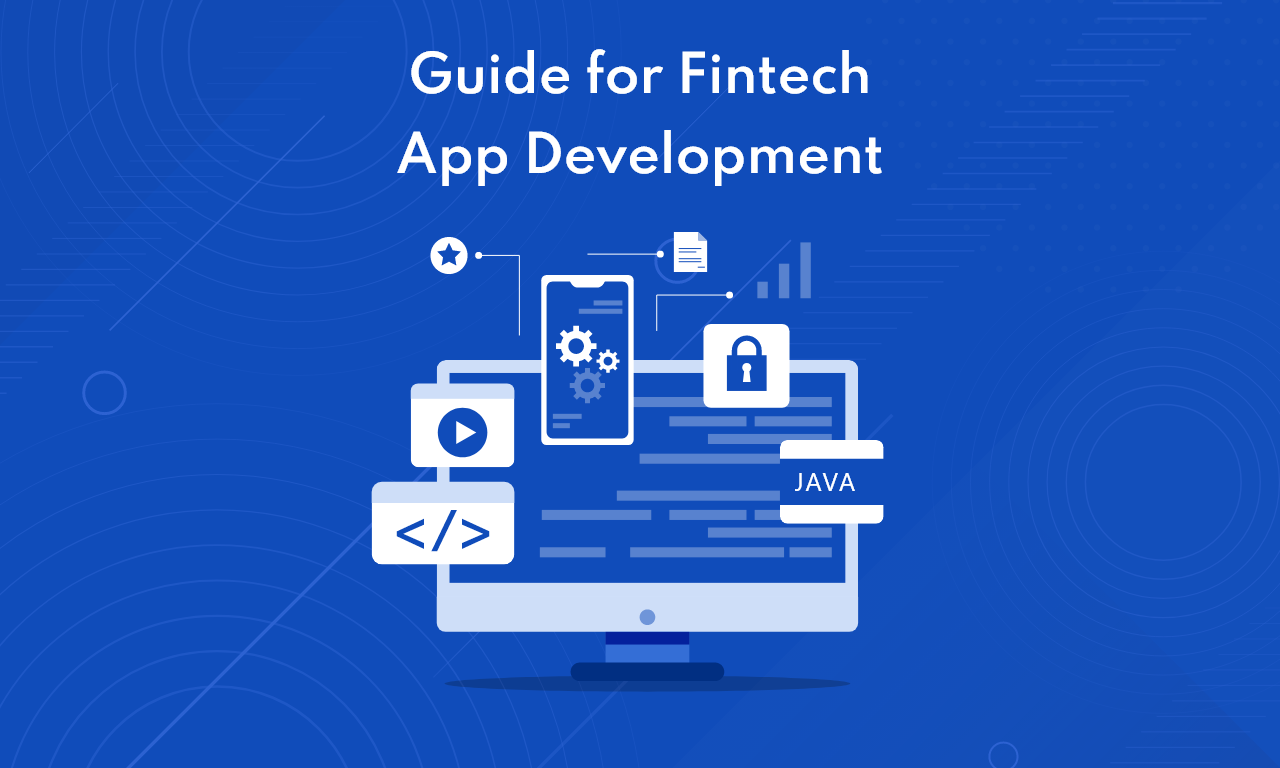 Quick Summary : This blog is for you, an entrepreneur, to build a fintech app in 2022. We'll talk about the Fintech industry, the different types of Fintech applications, and how to build a successful fintech app.
---
Fintech (financial technology) is one of the popular technological areas today. People use fintech apps practically every day, from internet shopping to mobile bank transactions. Fintech is growing exponentially, with the total value of digital transactions expected to reach $10.52 trillion by 2025. Fintech is a lucrative industry, so many VCs and entrepreneurs build a fintech app. However, creating a fintech app is a difficult task.
This blog is for you, an entrepreneur, to build a fintech app in 2022. We'll talk about the Fintech industry, the different types of Fintech applications, and how to build a successful fintech app.
What is Fintech Mobile Application?
Fintech, or Financial Technology, refers to software that aims to improve and automate financial services. These solutions use cutting-edge technologies and algorithms to assist businesses, owners, and consumers handle monetary operations and processes more efficiently.
When it was first introduced in the twenty-first century, it only covered backend systems for fintech organizations. Still, it is now intimately linked to consumer-grade applications. As a result, it is increasingly used in businesses such as education, retail banking, fundraising, nonprofits, investments, and traditional uses. It also includes the creation of digital currency apps like bitcoin.
Some interesting facts about Fintech Mobile App in 2022
This year, 90 percent of mobile users will make a mobile payment.
Mobile transactions are expected to increase by 121 percent by 2022.
It will account for 88 percent of all financial transactions in the future.
In 2022, consumer spending in app stores is expected to rise by 92 percent to $157 billion globally.
Cash usage has decreased by 42% at all points of sale since 2019 and is expected to become the least-used payment option in four years.
What are the Different Types of Fintech Mobile Apps?

Fintech, as previously said, applies to a variety of industries and assists both customers and businesses in providing smooth fintech services and operations. Let's look at a few of the most common Fintech applications:
Application for Insurance
As the name implies, insurance applications act as a link between insurance companies and their customers. These programs provide cutting-edge features, including claims filing, filter-based insurance search, payment processing, and much more, to help users file speedier claims.
Investment App for Mobile
These applications are popular among investors because they allow them to make stock purchases and profit-maximizing judgments. These apps can be used for stock trading, mutual fund trading, and cryptocurrency trading. Asset search investments are some of the most well-known aspects of investment programs.
Electronic Payments Apps
Consumers can pay for goods and services directly to sellers through digital payment platforms. At the same time, these programs assist business owners by allowing them to receive payments straight into their bank accounts while maintaining security. Users can also use these apps to transfer and receive money from other bank accounts and conduct banking transactions. Among the most common digital payment functions, apps create bank accounts verify bank accounts, work transactions via various modes such as UPI, NEFT, and others, and pay scheduled bills.
Regtech Apps
Regtech, or regulatory compliance technology, assists businesses in complying with regulatory requirements. These apps assist in keeping track of tasks, regulatory changes, transactions, reporting, and much more.
Money Lending Apps
The loan lending applications enable you to lend money without involving a bank or credit institution or engaging in lengthy negotiations with loan brokers. After registering on the app, users can share information to apply for loans depending on their credit score. Credit scores, loan applications, bill payments, and other services are available.
Advantages of Fintech Mobile App
Convenience
Mobile connectivity is used by fintech to improve the convenience and efficiency of online transactions. Customers are increasingly using tablets and intelligent mobiles to manage their finances.
Fintech apps can assist them in streamlining these processes, accomplishing more, and having a better experience.
Personalization
Companies that create fintech apps typically include data analytics solutions. It enables us to track and respond to changing customer needs quickly. Businesses can provide truly personalized experiences and products to consumers thanks to this data. Access to a wide range of customer information is now being used to build entire business models.
Faster Approval Rate
Fintech apps build various finance products more accessible to consumers by increasing the approval rate, and it applies to financial and insurance products. Fintech applications are used by businesses to automate and speed up the approval process, allowing it to be completed in as quick as 24 hours.
Security
The focus on security is something that all fintech applications have in common. Companies build their products with the most up-to-date and secure mobile technologies, and they invest in security to ensure the safety of consumer data. The most common security measures in this context are biometric authentication and data encryption.
Cost-cutting
Fintech companies can provide their customers with lower fees than traditional banks. It's because they do not incur any material costs such as advertising or rent. Instead, they can reinvest all of their profits in product development to improve their offering.
How To Build Fintech App – Step By Step Process
We've put together a step-by-step tutorial to help you to build a fintech app.
Let's have a look at what we've got.
Determine your Niche
Before building your fintech app, you must first determine the appropriate niche. Spend some time researching:
What is the purpose of the app you want to create?

Which aspect of Fintech would you like to concentrate on?
Determine whether it's a personal fintech app, a global money transfer app, a trading app, a crowdfunding app, a mobile banking app, or something else.
Next, determine who your target audience is and what their requirements are.
In addition to those mentioned above, you'll need to answer the following questions to assist you in identifying a specific specialty for your fintech app.
Defining The Notion Of Fintech Apps And Determining Their Features
This process ensures the development of a fintech app that will outperform its competition. The initial steps would be to conduct market research analysis, recognize competition, and know what is popular among the target audience. This technique can be improved by collaborating with skilled business experts and product managers.
The Following Are Some Of The Essential Elements Of A Fintech App
Streamlined UI/UX:

If a fintech app's simplified features and easy navigation, it will be more accessible.

Data visualization:

Fintech apps, among others, must offer visible information to their users- comprehensive charts, visualized major events and procedures of the month, pictured monetary transactions, and so on will aid in user retention.

Gamification:

Any app, whether it's for education, finance, or sports, should contain offerings such as rewards, cashback, and personal discounts. Apps with such characteristics will have a greater chance of success.

Biometric Security:

For fintech apps/products, two-factor authentication is in high demand. The more levels of security a program has, the more secure people feel when using it.

E-signatures:

Printing several documents, signing them physically, and storing them in folders has become more time-consuming and inconvenient.

Personalization Capabilities:

Customers today expect instant gratification, and FinTech application development is no exception. Integrating features that provide individualized experiences for different users is an excellent method to distinguish a FinTech mobile app.

AI chatbot: It is the most modern technology that has been able to propel innovation. Suppose the FinTech mobile app includes AI chatbot integration. An AI chatbot can track down a user's spending/investment history in order to provide them with valuable financial insights. It can remind you of bill payment deadlines, give transaction alerts, answer balance questions, etc. Your consumers will receive active aid in making critical monetary decisions with the help of an AI chatbot.
Campaigns to Reward:

Reward programs and campaigns are a fantastic method to entice customers to return to the FinTech app. Many FinTech apps operate similarly, with consistent reward campaigns.

Multi-Tier Functioning Capabilities:

Multi-tier functionality is a characteristic that allows FinTech programs to be flexible while still being very efficient. It creates the impression that the app is purpose-driven and efficient in the areas where it should be.

Cryptocurrency and Blockchain:

Blockchain has become a crucial driver of innovation in the FinTech business, including sophisticated levels of transparency during financial transactions in the shortest amount of time. Authenticating and logging each transaction assures that they are all genuine. Companies may improve the frequency of their P2P payments by adopting Blockchain, which also lowers transaction fees.
Make Sure You're following The Law
Make sure you know what you're authorized to do legally in this domain before you commit to the features of your app.
The financial solution you propose to create must be legally sound, and most countries have their own set of legal standards that must be met. Furthermore, different countries have different financial protection procedures to check for non-compliance.
KYC (Know Your Customer), AML (Anti Money Laundering), PCI DSS (Payment Card Industry Data Security Standard).
Digital signature certificates are some of the most well-known examples of such rules. All fintech applications must meet the policies' stringent requirements.
UI/UX Design
Creating a personalized user experience

Making the user account practical and useful

Putting a premium on usability and accessibility

Providing a transparent and secure app.
These features are considered excellent UI/UX design practices in banking apps. According to reports, users love the appearance of apps more than their functionality; thus, app designers are more important than developers in this regard.
As a result, designers must work ahead of developers, making it easier to work with codes.
Choosing A Development Strategy With A Cost And Time Estimate
How do you calculate the entire cost of a fintech app?
What would be the best way to build and use this?
How do you build a fintech prototype?
All of these should be considered during this stage of app development. A business will need to work with a seasonal project manager to complete such responsibilities. The development team and quality control experts also identify technological stack and deployment obstacles.
As a result, a company may build a solid fintech app growth strategy that balances the budget, spending, and time constraints.
Development of a Fintech App MVP(Minimum Viable Product)
MVPs are not only suitable business investments, but they're also necessary for getting the most out of your efforts. With MVP(Minimum Viable Product), you can start small and scale up while still ensuring that your software meets the needs of your users. It is a prototype of the final product with only basic functionality.
Continual Development, Release, and Support Progress
The app development process never ends, which is an essential but improving truth. The ongoing process will be carried out even after the app is launched.
When the company begins to receive meaningful input from customers, the procedure can be refined and upgraded in the future. Furthermore, the technical team is always available to communicate courteously with clients. Users evaluate the app higher when it reacts quickly, solves problems, and provides feedback. Early-stage firms must provide more significant and faster assistance than competitors can.
Must-have Features in Fintech App Development in 2022
Personalization Capability
Integrating features that provide personalized experiences for different users is an excellent way to distinguish a FinTech app.
This personalization improves when the collected data can predict user behavior and provide them with something that will entice them to return to the app.
Artificial Intelligence (AI)
If the FinTech app integrates AI, there will undoubtedly be a significant improvement in aspects such as improved operational efficiency, automatic customer support in chatbots, improved wealth measurement tactics, and more.
Analytics
Financial data accuracy is critical, which is why users of FinTech apps use them in the first place. It's one of the main reasons why data analytics integration is vital when developing a FinTech app.
Campaigns for Reward
Reward programs and campaigns are an excellent way to entice users to return to the relevant FinTech app.
FinTech application development provides excellent opportunities for users to earn a few freebies for using the app through referral and usage rewards. It is a must-have feature.
Capability to Perform Multi-Tier Functions
This feature enables the app to operate smoothly while simultaneously running multiple sessions. Users can easily manage and track multiple activities, resulting in increased sales for the company.
Blockchain and cryptocurrency
Blockchain has emerged as a key driver of innovation in the FinTech industry for all the right reasons, including the ability to achieve high levels of transparency during financial transactions in the shortest amount of time. It ensures the authenticity of each transaction by validating and recording each one.
Cost To Develop A Fintech App
A minimum budget of $40,000 and a timeline of 3 to 4 months are required to develop a basic fintech mobile application that provides a safe, transparent, efficient, and convenient method of transferring online payments.
A single platform financial application with basic functionality and a simple user interface will cost between $30,000 and $50,000.
An advanced solution with more functionalities and modern technologies, on the other hand, will cost between $50,000 and $65,000.
$30,000 to $60,000 for a basic fintech app
Between $65,000 to $80,000 is the average price for a Fintech app. 
$85,000 or more for a sophisticated fintech app
These rough estimates vary significantly depending on platform specifics, functionality, API integration, complexity, development team, hourly developer rate, interaction patterns, and other factors.
Team Types Define Costs
The price of the development is heavily influenced by the team you choose. For example, Let's look at the average cost of developing a banking app for the product if the local agency is in the Asia and the outsourcing company is in Eastern Europe.
| | |
| --- | --- |
| Team Type | Cost |
| In-house development team | $90000 |
| Freelance Developers | $30000 |
| Outsourcing Company | $50000 |
| Local Agency | $120000 |
The size of the team also determines the cost of developing a popular banking app. Suppose a mobile app development company lacks the necessary resources. In that case, it must acquire new people to cover skill shortages in the team. The amount of money spent on resources by mobile app developers will be reflected in the final app development cost.
Cost of Developing Fintech App Based on Types
Let's look at the average pricing and development time for the various categories of Fintech Apps.
| | | |
| --- | --- | --- |
| App Type | Development Hours | Cost |
| Banking App | 3500 | $40,000-$70,000 |
| Insurance App | 2500 | $45,000-$70,000 |
| Investment App | 1500 | $60,000-$120,000 |
| Lending App | 2200 | $30,000-$50,000 |
| Consumer Finance App | 2000 | $50,000-$300,000 |
Enabling sophisticated features of your app type, such as real-time credit score tracking and EMI calculators, will necessitate a larger budget than anticipated.
Cost On The Bases Of Location
The location of the development business or freelancers is another major factor determining Fintech development's price. We evaluated rates in various places for various types of apps and calculated the average cost of Fintech app development in 2022.
| | |
| --- | --- |
| Location | Approx. Cost USD/Hr |
| USA | 150 |
| Europe | 35 |
| India | 30 |
| Singapore | 63 |
| Australia | 110 |
The price is determined by the average size of the product, its moderate complexity, the hourly rate of a team of 4–7 specialists (business analysts, project managers, developers, QA, and designers), and the app development period of 4–9 months.
It's a Great Time To Build a Fintech Mobile App
Mobile phones are slowly but steadily replacing wallets. Fintech apps are luring customers away from traditional banking and insurance organizations. The fintech (finance technology) market is expected to reach a value of $150-160 billion by 2023
The fintech application development secure that you have to build a fintech app with the latest technologies, trends, features, and functionality. It enables you to run your business operations efficiently and cost-effectively while keeping up with the newest Fintech developments.
Our cross-platform mobile app development team is skilled at utilizing the most up-to-date technologies, frameworks, and techniques to provide our clients with the best mobile app and web solutions possible. There's no need to explore further if you seek a Fintech App Development partner! Please take a look at our experience here. Groovy Web is the ideal companion to help you achieve your goals.
---
Written by: Krunal Panchal
Krunal Panchal is the CEO & Co-founder of Groovy Web. Krunal has been a hardcore programmer since he was 11 and started his professional career very young. His technical and logical mind drove him to choose coding as his destiny. At an initial stage, he got essential experience and the spirit of innovation and entrepreneurship. Learning something new is a never-ending process for him. Under his leadership, Groovy Web has become an established organization that serves industries from startups to enterprises, regardless of any limitations.
---
Frequently Asked Questions
We hope these clear your doubts, but if you still have any questions, then feel free to write us on hello@groovyweb.co
Fintech is a financial software solution that changes traditional business practices. Examples include Paytm, which offers UPI money transfer in free of cost and bitcoin, a digital currency that allows payments.
Top 12 leading FinTech companies in 2022
Google Pay
Apple Pay
Paypal
Paytm
MoneyLion
Prism
Revolut
Mint
Coinbase
Finch
Tellus
Chime
Groovy Web is a leading fintech development company. To date, it has developed a number of blockchain-based fintech solutions as well as many others.
---
Sign up for the free Newsletter
For exclusive strategies not found on the blog