Groovy Web Named an Industry Leader on ITRate
Groovy Web Named an Industry Leader on ITRate
Kartik Bhaviyash
April 06, 2022 261 Views
2 mins read
Last Updated April 06, 2022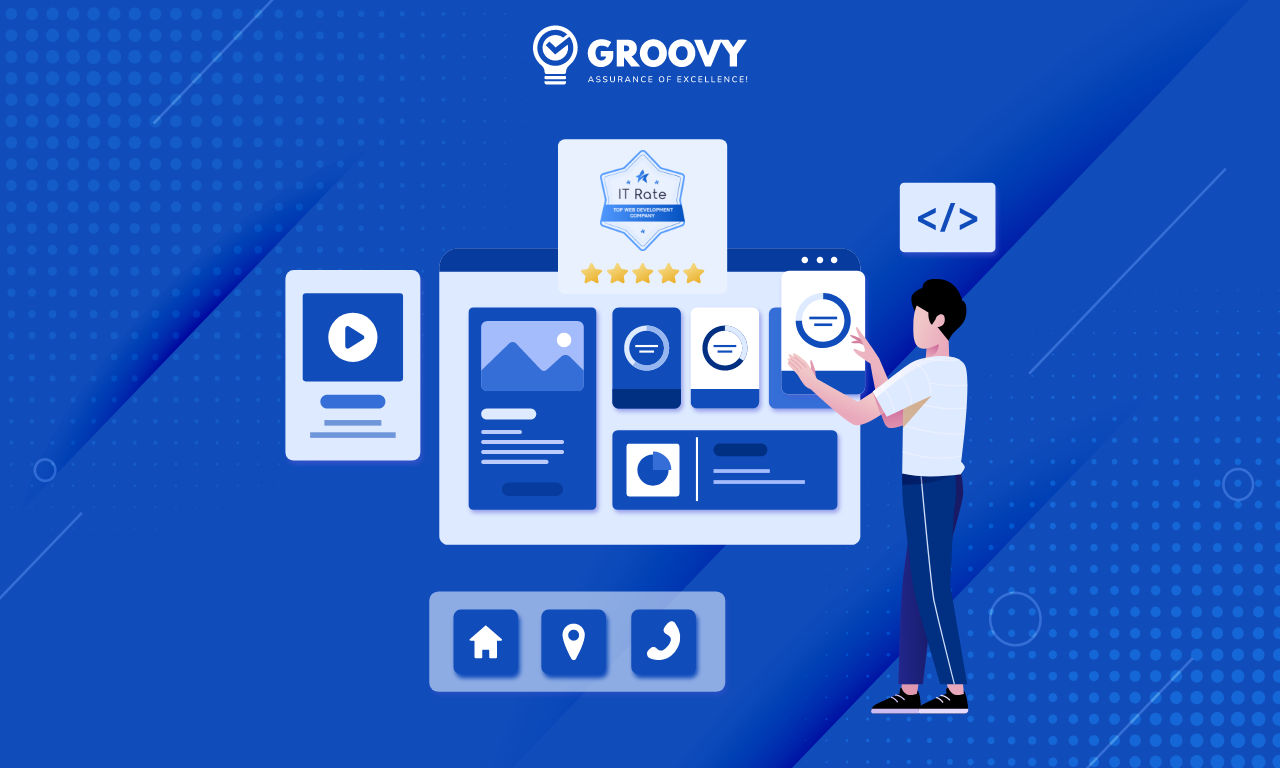 Quick Summary : ITRate is proud to introduce Groovy Web as one of the top 10 development companies on our list. For over 6 years, this company has been delivering cutting-edge digital solutions and quality services to businesses all over the world
---
ITRate is proud to introduce Groovy Web as one of the top 10 development companies on our list. For over 6 years, this company has been delivering cutting-edge digital solutions and quality services to businesses all over the world. Based in India, Nadiad, Groovy Web is one of the leaders in the Mobile and Web App Development spheres.
A team of 70+ passionate experts has the necessary skills and experience to create a product with the utmost care, no matter the complexity. Groovy Web never stops growing and enjoys helping businesses expand and reach new heights.
At ITRate, we always make sure the company under consideration actually deserves to be on our website, considering every detail before adding it to our catalog. Groovy Web has genuinely surprised us with its tech expertise and design of impeccable quality.
We mean it! These guys can really bring your craziest idea to life through a well-thought-out and affordable digital solution. Their services have already helped many businesses, from startups to large corporations, implement their projects in various areas.
During the app development process, Groovy Web always strives to stay transparent, keeping client requirements in mind. This is due to the fact that one of their main goals is to create long-term relationships with customers and become a reliable partners. 
No matter if you need a quality next-gen fintech or blockchain solution, single-page app or CMS, hybrid/native mobile app or PWA, SaaS solution or plugin/extensions – Groovy Web can meet and even exceed your expectations, considering your deadlines and budget. During 6 years of its existence, the company can already boast 500+ projects delivered, 250+ satisfied clients.
At ITRate, we are glad to have Groovy Web among the best software development companies and are quite sure they will get new potential partners/customers in no time. These guys really know how to deliver quality solutions and offer services of exceptional quality to businesses in the IT industry. 
You can visit Groovy Web's official website to see its success stories and case studies.
---
Written by: Kartik Bhaviyash
I am a highly driven Business Development professional with 5 years of experience in strategic lead generation, sales presentations, effective collaborations, strategic planning, team management, and a little bit of creative marketing. In a nutshell, I look around to find out people from different industries who are willing to transform their ideas into a feature-rich revenue-generating product and I convince them to come to Groovy Web by introducing experts with amazing skills and immaculate experience.
---
Sign up for the free Newsletter
For exclusive strategies not found on the blog