Selected Firms has Awarded Groovy Web As A Web Development Company
Selected Firms has Awarded Groovy Web As A Web Development Company
Krunal Panchal
December 08, 2021 343 Views
2 mins read
Last Updated December 08, 2021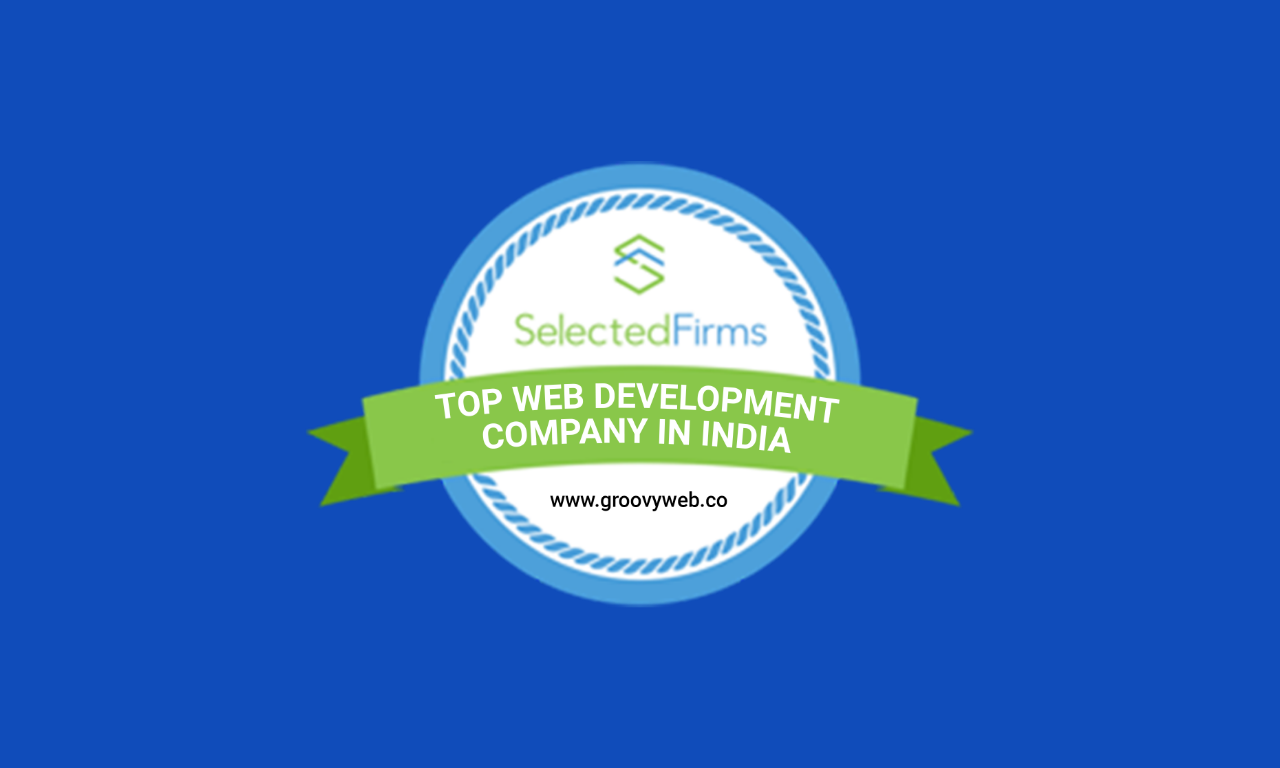 ---
Selected Firms have been helping businesses choose the right IT service provider by providing detailed and well-researched information about software development and marketing companies with their hourly rate, global presence, service expertise, and contact details.
The trusted research ranking and review portal, Selected Firms, has recognized Groovy Web as one of the top web Development Companies in India. This list comprises result-driven and professional companies in the area of website designing and development.
Selected Firms carry out In-depth research and analysis of thousands of IT companies and approve only the best ones to make entrepreneurs' and organizations' selection process of IT companies much easier and faster.
The companies are indexed on the report based on the client's feedback, portfolio, company reputation, global presence, service expertise, and quality of work. And Groovy Web feels honored to be placed among the market leaders in the field of top mobile app development companies.
About Groovy Web:
Established in 2015, Groovy web is one of India's fastest-growing software development companies, with a core focus on custom web solutions for small and medium-sized businesses.
Groovy Web team transforms clients' ideas into reality by embracing the agile approach in the development process. We are also building quality mobility solutions for iOS and Android platforms for a wide range of industries such as education, retail, real estate, health care, media and entertainment, Oil and Gas, and many other areas.
Why Groovy Web?
250+ Happy Clients,
500+ completed projects,
50+ in-house IT professionals
99+ Client Satisfaction Rate
50% Recurring Clients
150% Average Company Growth
5/5 Ratings On Clutch
When it comes to business, whether start-ups, SMEs, or enterprise companies, Groovy Web will implement only the best practices and manage your mobile app and website in the right way!
---
Written by: Krunal Panchal
Krunal Panchal is the CEO & Co-founder of Groovy Web. Krunal has been a hardcore programmer since he was 11 and started his professional career very young. His technical and logical mind drove him to choose coding as his destiny. At an initial stage, he got essential experience and the spirit of innovation and entrepreneurship. Learning something new is a never-ending process for him. Under his leadership, Groovy Web has become an established organization that serves industries from startups to enterprises, regardless of any limitations.
---
Sign up for the free Newsletter
For exclusive strategies not found on the blog