Reason Why IoT App Development Is the Future Technology
Reason Why IoT App Development Is the Future Technology
Krunal Panchal
November 23, 2021 766 Views
11 mins read
Last Updated November 23, 2021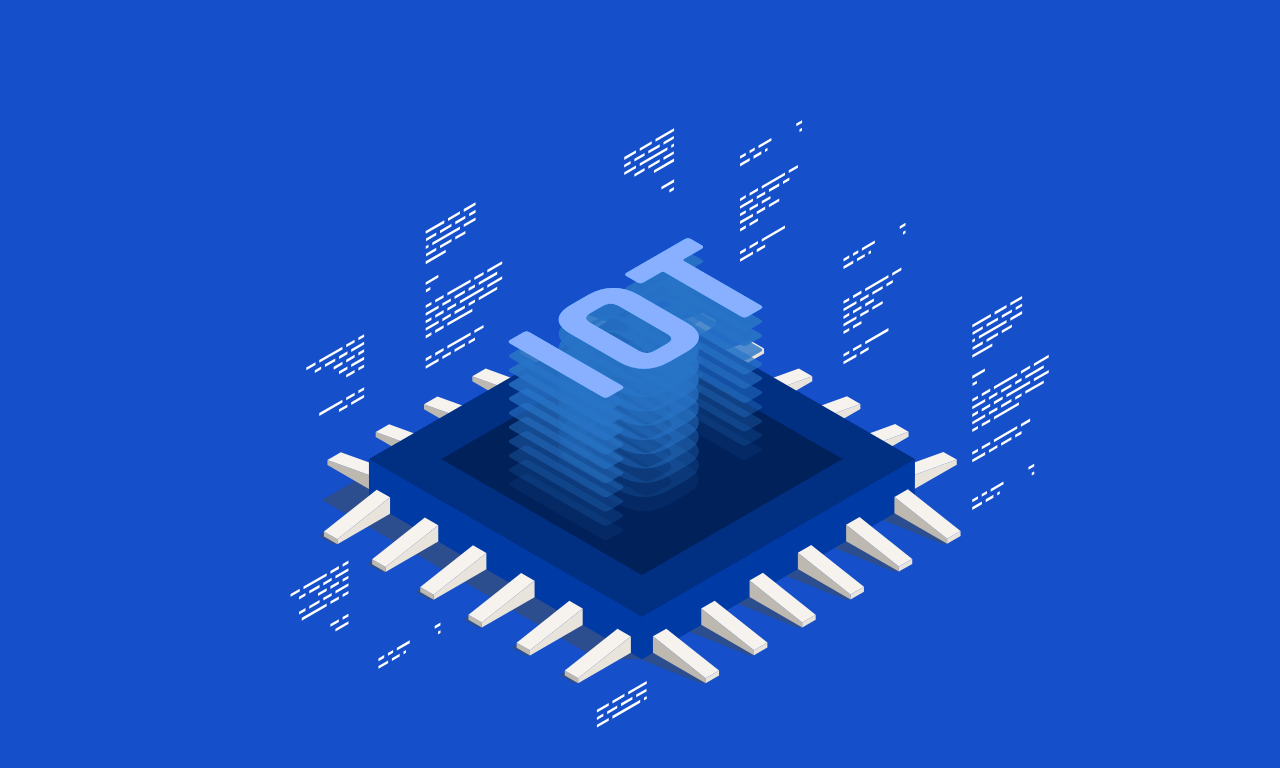 Quick Summary : Mobile devices are used in just about every facet of society, and this trend will only continue to grow as the world becomes more connected through the Internet of Things. The IoT is already adding connectivity to anything from home appliances to cars and even satellites in space!  App developers who create apps that capitalize on this growing network will be advantageous to provide a more seamless user experience for their customers. In addition, in an IoT, connected world, there are a number of benefits to be gained by the implementation of related apps. The IoT refers to a network infrastructure that links physical objects and devices through the internet. With the combination of software, sensors, and microchips, a simple object can be transformed into a smart device. The concept behind this is to make devices more interactive with each other, increasing efficiency and productivity. Also, IoT app development is also called M2M app development (Machine-to-Machine).
The term "Internet of Things" was originally coined in a 2004 paper by a handful of researchers from IBM and HP. 
Ever since it has been a common term for describing the areas that have been shown great promise in the Internet of Things world. In early 2015, at the International Consumer Electronics Show (CES), one company announced that it had deployed 100 intelligent devices with no human intervention. 
The number of connected devices is expected to increase dramatically with the advent of new types of components and materials being developed, all while being produced at a growing rate. Some latest Android and iOS apps support IoT features. Such as:
Home automation control
Smartwatch and wearable technology applications.
Real-time data and information sharing.
What do you mean by the Internet of Things?
The Internet of Things is the network of physical devices, vehicles, home appliances, and other items embedded with electronics, software, sensors, actuators, and connectivity that enables things to connect and exchange data. IoT is a network infrastructure that consists of end devices (sensors/switches/actuators), their operating systems (embedded Linux), and applications on top of the last two layers.
It is a network of physical devices interconnected to the internet, which allows the exchange of data between devices without requiring human input. Devices can be anything from smartphones to an oven or car. As long as it can send and receive information over the network, it falls under the 'Internet of Things category. 
Connecting all these objects creates previously impossible opportunities for more direct integration between the physical world and computer-based systems, resulting in efficiency improvements, economic benefits, as well as increased comfort and convenience. 
IoT is not a new concept, and it has been around for decades, but recently it began to enter the mainstream.
Learn how this technology started and evolved through the years, its main components and how you can start using it today.
Top Reasons Why IoT is the Future of Mobile App Development
There is a long debate in the tech industry regarding a more important feature: the app or the operating system. Lately, it's become clear that apps can exist without an operating system to support them. This means that the future of mobile app development is in IoT. The "thing" can be the app, not the smartphone.
Some people are very passionate about the future & scope of mobile app development, and it is one of the most popular areas in today's tech world. However, some tech people assume that IoT won't be sustained due to its increased popularity of the Internet of Things. Mobile apps are supposed to be replaced by wearable devices, home automation devices & voice devices.
The fact is that IoT is compliant with mobile software/apps in many ways, which makes IoT a great addition to the apps development industry. However, it is not meant to replace it. It is a network of physical devices connected through the internet, and it is a growing market. It has been estimated that 50 billion IoT applications will operate within the next few years.
How IoT enhances Applications
A significant reason why IoT applications are that it offers a lot more flexibility. Mobile apps are far from perfect, but they have been optimized to work well with their platforms.
So, if you have applications for both iOS and Android, you'll need at least two sets of developers to create them. With IoT projects, you can build a platform that works across various devices. 
You can reuse a great deal of code across multiple products and even companies. 
You don't have to wait for the operating system to get ready for your platform. In this way, you can save time and money.
The biggest problem with mobile app development is the apps' dependence on the smartphone, limiting the number of applications for IoT devices. 
You can't take your tablet or computer with you wherever you go, but you can use an Android-based smartwatch, IoT home automation system, or other devices. 
It allows you to customize them with different features instead of just giving users pre-installed apps on every smartphone model worldwide.
Another advantage of building an IoT solution is that it makes your user base much more significant than using apps whose functions are limited to smartphones only.
What are the Top Reasons why IoT is the Future of App Development? 
There are several reasons why IoT is used in app development.
IoT is cheaper
If you're trying to build an IoT app that as many people will use as possible, you should make it compatible with many mobile operating systems. Even if you're creating a mobile application for your product, your goal should be to make it multi-platform and cross-platform. If you do that, you won't need to develop multiple versions of the same app and spend on separate costs for maintenance, updates, and marketing. Building a useful app that works across all devices is much more expensive than making just one application, and this is where IoT can help you save time and money.
Connectivity
Improvements in device-to-device connectivity are expected, which will lead to the creation of even more devices. The number of connected devices is expected to increase dramatically with the advent of new types of components and materials being developed, all while being produced at a growing rate.
More Interactive Apps and Easier Customization
One of the most critical functions of IoT is making the device interact with other devices. For example, you can create an app that will turn the lights at 7 pm every night, using different input devices like a thermostat or security system. That is called "interactivity." Designing your software to be interactive will make it more convenient for people.
Which industries can be transformed into IoT?
Although IoT is often associated with retail, it can impact almost every industry. IoT is not only the future of customized application development but of computing in general, and it is a perfect fit for industries like agriculture, healthcare, transportation, and services.
Big data and analytics
Data captured by the IoT devices can give us actionable insights into running our business better, making better decisions, and increasing profits. One example of this is traffic data collected by cars equipped with sensors that help drivers on the road avoid traffic jams or get notified when the weather changes on their route.
Healthcare
IoT can be applied in the health industry, and it offers a wide range of benefits. Healthcare providers can monitor patients' conditions 24/7 by using IoT devices, and they can provide valuable data to help the patients regain their health faster and improve their quality of life. 
Remote patient monitoring is one of the most common use cases for IoT in healthcare. It measures vital signs such as heart rate, body temperature, or blood pressure using wearable devices on a patient's skin or a bedside monitor.
E-Commerce
IoT is an excellent solution for e-commerce retailers. There are a lot of modern devices that can help you improve the customer experience on your site without having to spend a lot of money on an IT department. It's also possible to develop your solution using IoT. 
A custom e-commerce system can be as simple as a text message or as complex as a fully interactive shopping website with customer reviews. In this way, you'll be able to charge less for your products, and products won't need to be compatible with every operating system or device to function correctly on your online store. 
Integration is what IoT offers us. It is a perfect combination of hardware and software, creating a better customer experience. IoT allows users to interact with your weIoT'ste in a more personal Customers will be able to use the store from their smartphone or another device at any time, 24/7.
IoT Statistics
How to use IoT in your business?
First of all, you need to identify what your customers want, and you also need to know how they want it. 
For example, if you're selling a new coffee maker, you need to think about how a customer will use it and whom they will talk with if they have a problem. Some people would like to instantly contact a support agent online via video chat or text messaging, and other people might prefer an email form or phone number that they can call twenty-four hours per day. This allows you to customize each customer's experience as much as possible.
If you're thinking about what IoT can offer your business, there are three main areas to be focused on.
The first is hardware, which includes the sensors. 
The second is cloud services, which include connectivity and data storage. 
The third is software, which provides for developing apps for different operating systems and other technology. 
You can decide on one or several combinations of these various factors depending on your needs for this project.
IoT will continue to grow until 2030 when up to 50 billion devices will be connected to the internet. That's the future of app development; it's also the future of businesses in general.
Industrial IoT (IIoT), or the Industrial Internet of Things, is an access-restricted network that connects IIoT assets. Compared to machine-to-machine connections, Industrial IoT applications are more sophisticated. Such applications apply to data acquisition and information transfer regarding specific assets' or persons' maintenance, health status, or location.
Real-Time Monitoring illustrates the connectivity of machines to their surrounding environment for monitoring usage metrics, processing data, and sending alerts to other devices automatically. Examples of sensors used for this include air pollution, seismic, vibration, and predetermined services such as live weather feeds.
It can be beneficial for businesses, especially those that are not web-based. For example, you have a retail store, but you don't have a website. You can use IoT to help your sales by creating an interactive sales app that delivers the same information to the customer that they would have found on your website, but much clearer.
This makes it easier for them to compare products and prices without navigating through long menus and submenus.
How to implement IoT in your Mobile App Development
First of all, a mobile app development company has tested skills in software development. This includes programming languages like C, C++, Python, C#, etc., web design, and development knowledge like HTML5 and CSS3. One crucial aspect to keep in mind while choosing a mobile app development agency is customer support, and this can make the difference between a successful and unsuccessful project.
Before choosing a mobile app development company, check out how they work their portfolio and contact them with your questions. After all, it's your money and time—you should feel confident in your investment!
We recommend you hire Groovy Web, a mobile app development company that provides mobile app development services. Groovy is an established mobile app development agency with over five years of experience in mobile app development. They have many clients, including international brands such as Magnolia, Tele2, etc., and are sure to take your business to the next level. In addition, they have experience in IoT app development, which can make your business more vibrant. If you are interested or have any questions about the area, please don't hesitate to reach out.
According to recent statistics, around 93% of all companies today rely on mobile apps for their business-critical needs – making it one of the most popular app development fields.
Groovy offers all kinds of services for your mobile applications, and they also support well-known platforms like iOS, Android platform/SDK, Windows Phone, & web apps. In addition, the company has a well-qualified & specialist developer team that can help your business and find the best way to implement IoT in your business model.
Are you ready to introduce new technology into your business?
Conclusion: 
IoT App Development makes a better user experience, and it is the perfect combination of hardware and software, which can create a better customer experience.
IoT technology progresses quickly and builds multiple solid devices, which helps them integrate into our daily lives. As a result, it has allowed us to become more connected with the world than ever before.
IoT App development feature has upgraded mobile devices and transformed the mobile device into an essential part of the human being. Because of this effective transformation between mobile devices & human beings, lots of software development company and clients ensure IoT technology is the future of Mobile App Development.
---
Written by: Krunal Panchal
Krunal Panchal is the CEO & Co-founder of Groovy Web. Krunal has been a hardcore programmer since he was 11 and started his professional career very young. His technical and logical mind drove him to choose coding as his destiny. At an initial stage, he got essential experience and the spirit of innovation and entrepreneurship. Learning something new is a never-ending process for him. Under his leadership, Groovy Web has become an established organization that serves industries from startups to enterprises, regardless of any limitations.
---
Sign up for the free Newsletter
For exclusive strategies not found on the blog